Providence Advert Site
Providence Specialty Centre is a non-governmental organisation which was established in 2001 based in mind to reach the teaming masses needs health-wise in a natural herbal and organic supplement way. As a result of this means to reaching the need of the masses health wisely, Providence Specialty Centre has undergone many training in using ancient traditional herbal and material medicine from Africa,China and Ayunverdic traditional medicine to alleviate the health challengies of the populace.

Providence Specialty Centre is an organization that was duely registered with Corporate Affairs Commission in year 2001 and is committed to the development and maintenance of health through various programs for sustainable healthy living. We are driven by the passion of developing a healthy Nigeria and Africa as a whole. We have combined quality services with creativity and innovation to the maximum satisfaction of our clients which cut across the nation and Africa.
About Us Providence Specialty Centre
Our Partner Companies
Agel Products
Piuni International
Empower Global Network
HealthyLife
Reload
Know More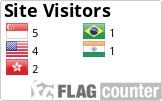 Powered by Providence Business Link




Apollo Noni syrub ....Great health product with many health benefit (Made in India)
Healthy Life Apollo Syrup is the Perfect Product for Healthy, Unhealthy, Fit, Unfit, Younger, Elders Persons, No age limis.

HEALTHY LIFE APOLLO SYRUP has been at the fore front in International standards for years now, it is highly soughted after, not only in India but throughout the world. It has been the philosophy of HEALTHY LIFE (Manufactures of Apollo syrup) to provide Best Quality Products for everyone.

Healthy Life Apollo Syrup is derived from the Fruit called Noni
( Superfood ) of the Morinda Citrifolia tree, indigenous to Tahitian Islands, Asia, Australia, South America, Caribbean, Fiji, Indonesia.

- Nourished with more than 200 nutrients
- Being studied in more than 45 universities, worldwide
- Recommended by doctors throughout the world
Invest and Earn for 52 weeks with D9 Club:
CLICK HERE
Join Our Whatsapp Group: https://chat.whatsapp.com/GCl9JM9c78UKrUBe1BaacP